This weekend, EMCC Luxembourg published this very useful brochure that I got permission to share here.
Mary Devine, leadership trainer and executive coach and current president of EMCC Luxembourg, writes on Linkedin:
"EMCC Luxembourg is proud to announce the publication of its GUIDELINES FOR SELECTING AND PURCHASING COACHING, MENTORING AND SUPERVISION SERVICES.
This document is the culmination of nearly 18 months work carried out by volunteers at EMCC Luxembourg. I want to offer my special thanks to Dana Moldoveanu Brandes, Anne Prévost, Virginie Laye, Christina Clark FRSA and Jannie Stricker, MSc and the many other volunteers who contributed with advice, tips and other forms of support. 
We wanted to create a resource for our members which would support them in selling their services with confidence.
A search carried out on LinkedIn in August 2022 highlights that 5303 people in Luxembourg call themselves coaches or mentors. Of these, only 250 or so are members of professional coaching, and mentoring associations in Luxembourg.
This demonstrates the need for consumer education to make the most empowered choices when they consider buying coaching, mentoring or supervision services.
As you, our members, are our best ambassadors in upholding the highest standards of coaching, mentoring and supervision – we encourage you to distribute the document to your clients, prospective clients and your networks. We hope that you find the Guide useful, valuable and inspiring!" 
Join our movement to professionalise our industry! "
A big thanks to Mary and the volunteers for creating this!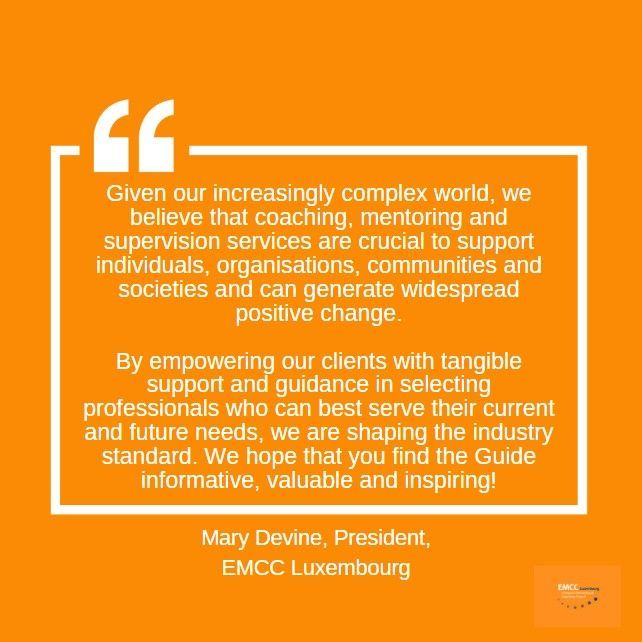 I hope you will find this report a useful resource to find out if coaching, team coaching, mentoring or supervision are right for you.
If any questions remain, feel free to reach out anytime!
/Claudia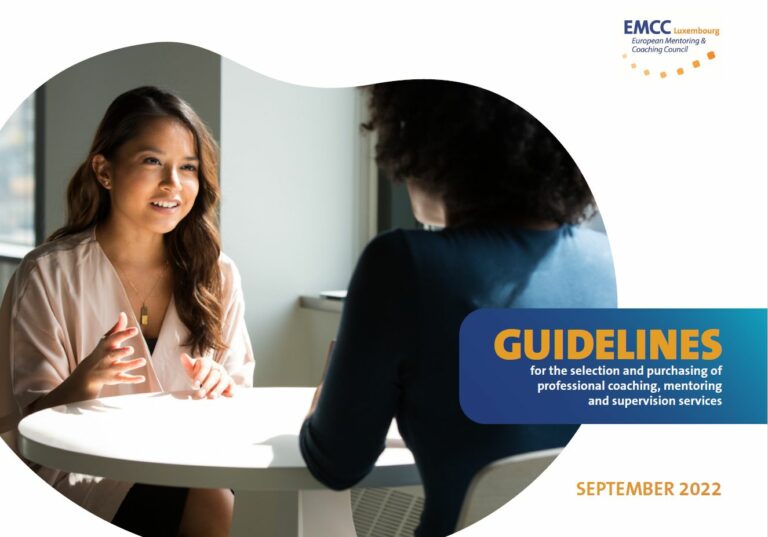 Click the image for the official EMCC version of the document.
Click the button below to download the document from my local server.